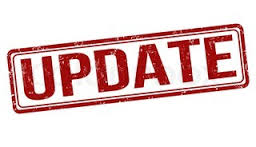 Instant Cash Sweepstakes has CLOSED DOWN as of January 31, 2017.  They have created a much better (and faster earning) cash earning site called Paid Viewpoint that I highly recommend.
Instant Cash Sweepstakes Review

Name: Instant Cash Sweepstakes
Website: www.instantcashsweepstakes.com
Price: $0 Signup
Overall Ranking: 4 out of 5 stars
What is Instant Cash Sweepstakes?

---
I checked into Instant Cash Sweepstakes today and was pleasantly surprised. After signing up I went through a small tutorial that helped me understand the process. It only took about 5 minutes and I received $0.25 for doing it.

The basic idea is that you answer 3 short questions (most of which are fun and easy) and then you receive either tickets, coins, or cash for each set of 3 questions. You mostly get tickets and coins which can be used to enter in to win a $50 drawing or a $2 drawing.  The $50 drawing is every 24 hours and the $2 drawing is every 4 hours. Every so often you get actual cash for answering the questions.
⇒⇒ Watch my video walkthrough to see how easy it is ⇐⇐
That's pretty much it. You simply answer questions and get rewarded. The questions are simple and quick so logging in every day and completing a few rounds is quite easy.  Here's an example of some of the questions.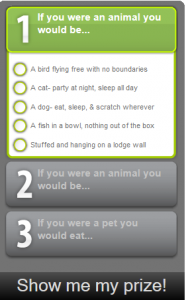 You do have to "take a break" from answering questions after about 10 sets of them, but the website will alert you via email when you can start up again… generally about 2 hours later.
There is also a referral program that allows you to earn whatever they earn!
Every time a friend you invite wins, you get the same prize.

 
It's called "matching" and it's a great way to earn money even when you are not online. 
Pros vs. cons
---
Pros
Extremely easy questions
Payment through Paypal, cashout at $2.00
Tutorial bonus of $0.25
Referral Program
$0. Yes, FREE!
Cons
Doesn't earn a ton of money
Only about 3 different ways to earn money
Instant Cash Sweepstakes product Review

---
This is a pretty decent way to earn a little extra cash by logging in and answering a few questions everyday. It's not a get rich quick program, but it's good nonetheless.
I like the fact that you only need to get up to $2.00 in order to cash out. Now, I would probably wait a little longer and build up more money, but it's good to know that you don't have to wait til you have got something crazy like $50 in order to request payment. They also seem to pay quite fast. Usually within 24 hours or less.
Overall this is a pretty good program, although unlike my #1 recommended program it won't make you a ton of money, but I still use it to get a few extra dollars for my Christmas fund or for a little extra spending money on vacations. Just don't expect to become a millionaire with this program.
Sign up today and start earning!
______________________________________________________________________________________