– What is Passive Income –
As the job market gets tougher and tougher to enter, many people are trying to find a way to create passive income online. But what exactly is Passive Income?

Passive Income is income that is generated after the work has already been done…..  It is sometimes referred to as residual income and in some cases is also recurring.
While money comes in regardless if any work is being done at the moment, the fact is that in order to begin creating passive income, one must put in the time and work ahead of time.  Think of it like this:
Active = work and time (this ALWAYS comes first)
Passive = Income (this is the result of the time and work)
After getting a business set up and running, the income will continue to flow in without more work needing to be done.  Although it is always a good idea to keep working at your business and finding other sources of passive income to tap into.  That way if one of the sources dries up, you will have others to rely on.
Recently I went through the historic flooding in Houston after Hurricane Harvey came to Texas.  While I was attempting to keep water out of my house and was without power for a while, my online business was continuing to work for me.  I actually made $98 one day during the storm.  That is the essence of passive income.
---


– Finding Sources of Passive Income –
Overall, the best sources of passive income are affiliate programs. Getting into the affiliate marketing business is the easiest way to get started. There are a ton of affiliate programs out there in almost every niche (product category) imaginable.
I've listed some common sources of passive income below:
1.Survey Site Referrals – Getting a ton of referrals at a site like PaidViewpoint.com will generate passive income.  Your referrals will continue to make you money even when you are not online. The site makes it easy to earn money by completing simple, quick surveys… so getting referrals is a breeze.
2. Affiliate Program Referrals – If you are a member of Wealthy Affiliate, you can get passive income recurring every month from anyone that signs up under you. That's $23/month per referral. Programs like Avantlink also have a great referral program.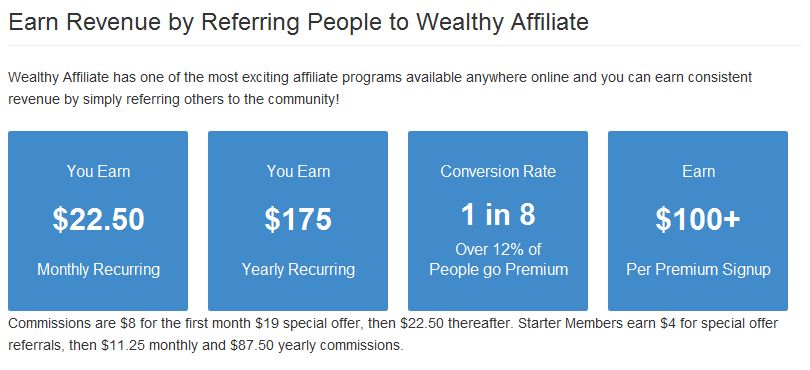 3. Selling Affiliate Products – Creating a website that has product reviews with affiliate links is a great way to make passive income.  Once you have put in the work and built out your site, traffic will continue to roll in and you will make commissions from any sales.
---


– My Favorite Source of Passive Income –
Click the Banner below to set up your free account and get started creating passive income online.  This is my favorite source because it literally teaches you STEP by STEP how to create your business and become successful.
The creators of this incredible educational program set you up for success. They have designed a training program that not only teaches you everything you need to know, it also allows you to earn money while learning. No traditional college or University that I know of does that. If you are looking to supplement your income or create passive income, sign up for free today and get started.