Kris Clicks – How to Get More Traffic To Your Website



Program Name: Kris Clicks
Official Website: Click Here
Price: 100 Free Credits to Start, Packages Vary ($5.95 – $144.95)
Creator: Kris Karafotas
Rank: 7 out of 10
---
Program Overview


Kris Clicks is a brand new platform designed to send traffic to your websites.  The idea is simple, you upload a banner image, add your website link, and enable the ad.  Poof… Traffic comes your way!
Upon signing up, you get 100 credits to try the system out.  This allows you to test drive the platform without having to commit.  I always like those types of websites…. show me what you can offer me and then I'll decide if I want to purchase.
After you run through the first 100 credits, you then have to purchase a credit package if you want to continue running ads.  There are several price points that will fit any budget.  The lowest being 1000 credits for only $5.95.  The highest package is $144.95 and that gives you 45,000 credits.
Kris Clicks also has a referral program where you can earn money by referring others.  Anyone you refer gets 100 Free credits and you get a percentage of whatever they purchase.  I believe the commission rate is 25%.  So if your referrals purchase the largest package ($144.95), you would receive $36.24.
The ads are run on already established partner traffic sites and networks.  The system deducts 1 credit each time a visitor clicks on your ad. In the settings area, you can choose exactly where you want the traffic to come from. You simply check the box next to the traffic type you want traffic from.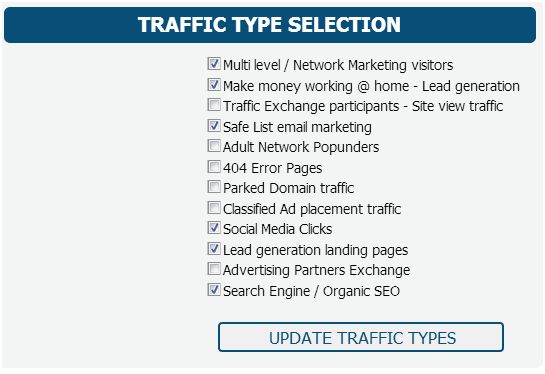 Another great feature that Kris Clicks has is detailed information about the visitors that click on your ads.  You can see where they are coming from down to the city and state.  You also see how long they stayed on the page and what other pages they navigated to.  This information is priceless and helps you fine tune your campaigns.

---
The Good & the Bad
The Good:
Inexpensive source of traffic
Easy to create ads
Has detailed information about each visitor (time on page, pages visited, location, etc)
You can create multiple ads
Has a good affiliate program (25% Commissions)
The Bad:
You only get 100 credits to try it out (however for most people that's enough to see how it works)
---
Who is it For?
Anyone with a website that wants more traffic would love this platform.  It definitely delivers.  I started using it and immediately saw great results.  I even got a few sales on one of my websites.  I have purchased the Starter Package and the Apprentice Package so far.
If you don't have a website, but you have affiliate links that you could send people to, this program is great for that too.  If you are interested in building a website, you can learn exactly how to do that at Wealthy Affiliate. (That's how I learned)
---
Price – How Much Does it Cost
There are several price options for this program: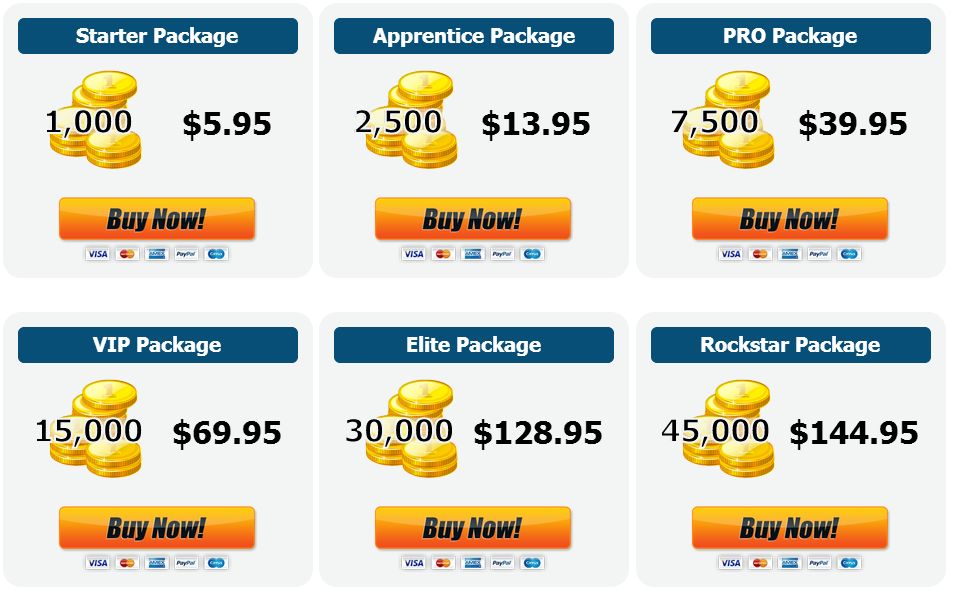 And often times there will be sales on credit packages.  For instance, I bought the Apprentice Package when it was on sale for only $10.46.
You have the option to pay via the major credit cards or PayPal.
---
My Final Opinion of Kris Clicks

When you need traffic to your website or affiliate links, sometimes you have to resort to paying for it.  This platform is easy to navigate and fairly inexpensive.
So far, I've had great success with Kris Clicks and the traffic that I've gotten has been quality traffic.  Most visitors tend to stay on my sites for an average of 3 minutes.  And many of them click on several pages throughout my site.
Simple Breakdown:
You join the program and get 100 Free Credits to start
You create your ads and enable them (don't forget to enable the ads… I forgot at first)
Start seeing Traffic pour into your site
Invite others to join Kris Clicks and receive a commission
If you are looking for a long term passive income, you might want to check out my Personal Recommendation. That's how I make most of my income and what has allowed me to retire early.
---
Kris Clicks Traffic System Recap…

Name: Kris Clicks
Website: Click Here
Creator: Kris Karafotas
Price:100 Free Credits to Start, Packages Vary ($5.95 – $144.95)
VERDICT: LEGIT