For people who have a blog, an email list, or a social media following and wish to monetize it, Affiliate Programs are one of the best ways to do so. There are literally hundreds of Monthly Subscription Boxes with Affiliate Programs that you can choose from, but I've decided to list out several interesting ones here.
They consist of several different niches, so no matter what your blog is about there is probably a Subscription Box that caters to that audience. Giving your readers the option to check out cool stuff every month is part of the value that you can offer within your blog.
1. Nomadik Subscription Box – For the Adventurer
Description:
The first Subscription box I want to talk about is for avid adventurers. The Nomadik Subscription Box is a monthly box that is filled with innovative gear and adventure challenges.
Each month, the Nomadik box features a different theme (like "light and functional") and contains up to 6 carefully curated items that are designed to get you outside and onto your next adventure. Each box has a value of up to $50.
The Nomadik monthly Adventure Challenge is something unique to this subscription… Each month, you are given a challenge and if you complete it, take a pic, and submit it you have the chance to win up to $100 more in free gear!
The price for the subscription is only $29.99/month (for a year subscription) and $32.95/month if you decide to go month to month. Obviously the 12 month plan is the best value.
The top-of-the-line gear found in a Nomadik box includes items such as Utility Pouches, Compression Sacs, Hammocks, Water Purification, Snacks, and Water bottles.
So if your key audience is an adventure crowd, the Nomadik Subscription Box would be right up their ally. Take a look for yourself and see just what Nomadik offers to the true adventurer who wants the latest and greatest in adventure gear.
Affiliate Program Details:
Affiliate Network –

Avantlink

Commission – 8% of each new customers purchase
Cookie – 30 day
Misc – Seasonal Promotions and Coupons
2. Cairn Subscription Box – Outdoor Enthusiasts
Description:
Another great Subscription Box for those who love the outdoors is the Cairn Subscription box. This one is catered towards people who have a passion for backpacking, camping and basically chilling outdoors.
I love getting the box every month because I know it is going to be filled with the latest gear that most people haven't even had a chance to see yet. Everything from led headlamps and lightweight backpacking pillows to multi tools and freeze-dried meals.
Cairn offers 2 types of Subscription boxes…
The Original Box
Delivered Monthly
Up to 6 outdoor items
Up to $50 value
$29.95 per month
The Obsidian Box
Delivered Quarterly
5-10 Premium outdoor products
$300+ value
$249.95 per quarter
Affiliate Program Details:
Affiliate Network – Impact Radius
Commission – $10 flat fee for 1 month subscription, $20 flat fee for Obsidian Box Subscription, 5% of gift/sales
Cookie – 30 day
Misc – Transactions are paid 15 days after they are locked.
3. Bark Box – For the Dog Lovers
Description:
Must love dogs…. Anyone who has pets is usually looking for the best way to pamper them. Bark Box is a subscription box specifically designed for dog owners.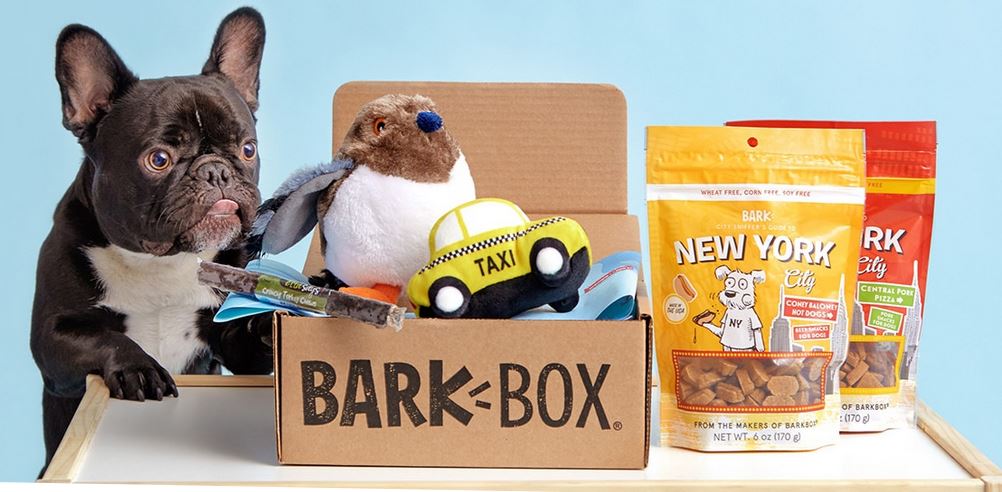 The monthly boxes are valued at over $40 and the subscription only costs $21/month. It's the perfect way to spoil your pup and give them the attention they deserve.
The boxes include items such as innovative toys, all-natural treats, and chews all designed around a monthly theme.
Affiliate Program Details:
Affiliate Network –

Flex Offers

Commission – The payout is $12 (1-50 sales), $13.60 (51-100 sales), and $16 (101+ sales). On gift purchases, the payout is $8.
Cookie – 30 day
4. BirchBox – Fashion & Beauty Items
Description:
When it comes to beauty and fashion, Birchbox has you covered. The boxes include items such as makeup, hair products, skincare products, and
fragrance samples.
Discover new products that make you feel your best every month for only $10/month. After filling out a profile, Birchbox designs a box specifically for you.
Men like to look and feel good too! Birchbox hasn't forgotten about the men… Birchbox Man is their version tailored towards men and grooming.
If you are a beauty blogger with a loyal following, your audience will love receiving their monthly Birchbox.
Affiliate Program Details:
Affiliate Network – LinkShare
Commission – $5 flat commission on subscriptions
Cookie – 30 day
5. Faithbox – For Christians
Description:
Faithbox is a Christian based Subscription box that offers devotional and inspired content that helps keep you centered in Christ. The products are from companies who have a positive impact on the world.
In addition, each box sent also provides 3 meals to hungry kids via their non-profit partner.
For $29.95/month, subscribers receive daily devotionals and meaningful products that inspires daily Christian living.
Affiliate Program Details:
Affiliate Network – Share A Sale
Commission – $10 per sale
Cookie – 90 day
6. The Keto Box – For Keto Dieters
Description:
The Ketogenic Diet is the latest craze in the health and nutrition community. I personally follow a Keto diet and have seen great success with it. The Keto diet is basically a low carb, high fat diet.
The Keto Box offers 7-10 Keto Friendly snacks each month for $40/month. Finding Keto-friendly foods is not always easy, so this subscription box is a life-saver.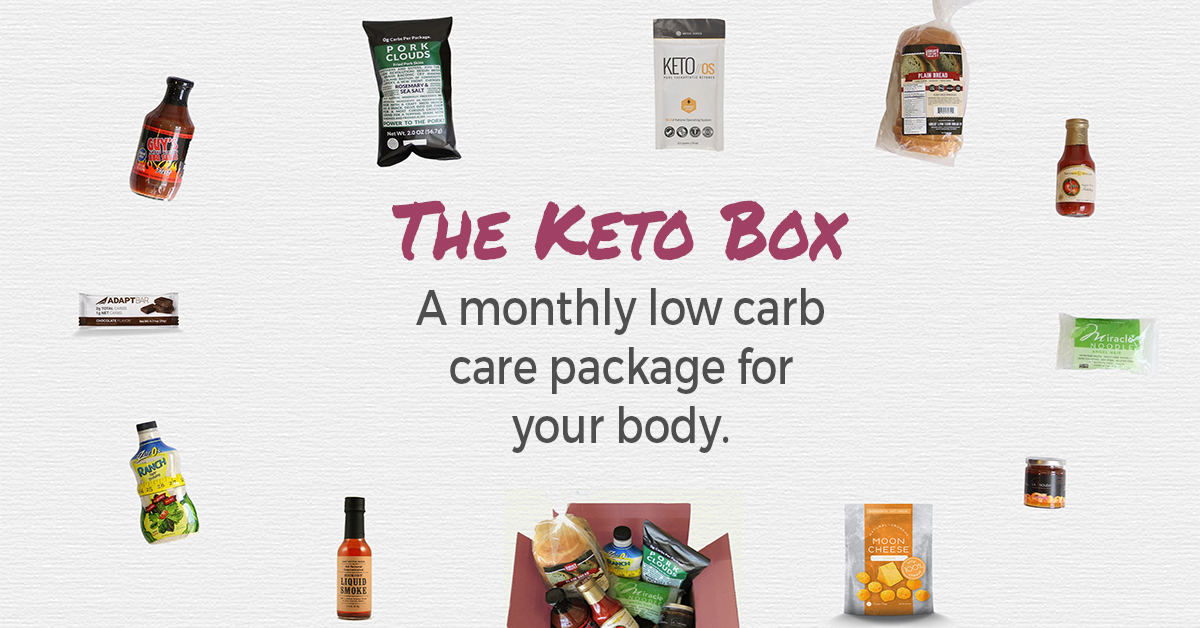 Affiliate Program Details:
Affiliate Network –

Share A Sale

Commission – 15%
Cookie – 1 day
7. Craft Beer Club – For People Who Like Beer
Description:
Consider this subscription box to be the Beer of the Month Club. Members enjoy some of America's finest micro brews delivered right to their front door every month.
The craft breweries selected for this subscription box are small, independent, and traditional. The Craft Brew Company searches through hundreds of craft beers every year to find the very best.
For $42/month, the Craft Beer Club ships 12 quality craft brews with free shipping.
Affiliate Program Details:
Affiliate Network – Share A Sale
Commission – 10%
Cookie – 60 day
8. Scentbox – For People Who Like to Smell Good
Description:
For $13.95/month, Scentbox delivers designer fragrance samples that are both affordable and fun. Discover new fragrances that you can later purchase in larger quantities if you decide you have found your perfect scent.
Browse from over 850+ designer fragrances and choose which ones you would like to try.
Affiliate Program Details:
Affiliate Network – Share A Sale
Commission – $12 per sale
Cookie – 60 day
Conclusion
Subscription boxes are HOT and with so many different types of boxes available, there is plenty of opportunity to make money by offering subscriptions to your readers/followers.
I've only listed a few here, but you can tell that there is a wide variety available in virtually any niche. If you have a fashion channel, a brew your own beer website, or a dog lovers blog, you can find a subscription box with a great affiliate program to promote.
The best part is that you will be offering value to your readers. I have yet to meet the person who doesn't like getting cool stuff every month in the mail. It is literally like Christmas every time a box arrives.