Paid Viewpoint Review

Name: Paid Viewpoint
Website: www.paidviewpoint.com
Price: $0 Signup
Overall Ranking: 2 out of 5 Stars
What is Paid Viewpoint?

---
The survey site Paid Viewpoint is a site that allows you to take relevant surveys and receive money for submitting them. The process is simple and anyone can do it. After I signed up, I received $1.11 immediately. Part of it was for signing up and the other part was for completing a demographic questioniare.

The surveys are not hard at all. The trait surveys tend to ask you to rank how you see yourself in regards to a particular trait. For instance, are you more shy or more outgoing. You simply answer by moving the arrow along a line closest to how you see yourself.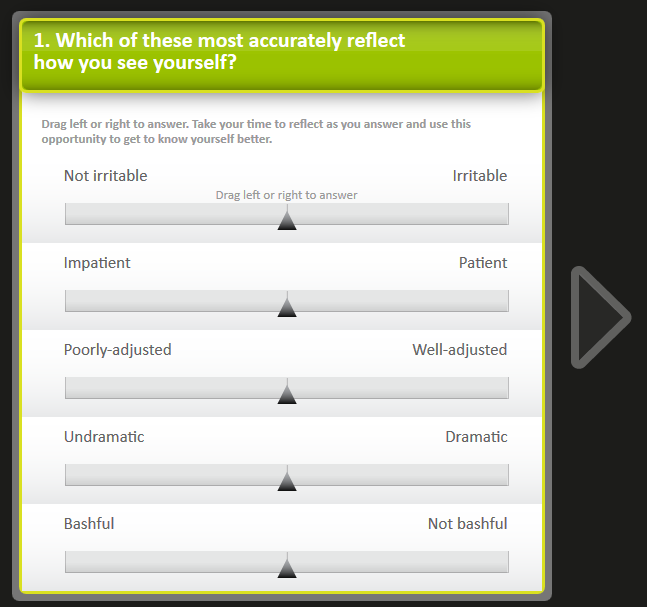 After completing the survey, which tends to be about 10 questions in average length (about 5 min total), you receive some some of money. The pay/survey increases as your traitscore increases.

What is a Traitscore?
Paid Viewpoint measures your honesty and consistency with what is called a "traitscore".  After completing a survey, your traitscore will change.  The goal is to get a traitscore of 9000. That puts you in the top 10% of PV members, thus earning more money per survey and also getting more surveys to answer.

You will be alerted (usually via email) when a new market survey is available for you, or you can just log in from time to time and you will see the survey in your dashboard.
Paid Viewpoint has a referral program (like most survey sites do).  The program allows you to receive 20% of every market survey they've received.

Pros vs. cons
---
Pros
Very easy process (no need to "qualify" for survey beforehand)
Payment through Paypal, cashout at $15
Sign up bonus of $1.00
Referral Program
$0. Cost nothing to sign up

Cons
Doesn't earn a ton of money
You have to wait to be given a survey to answer
Paid Viewpoint product Review

---
This site is fairly easy to navigate and the concept is simple… answer some questions, get paid!
Getting paid through Paypal is appealing because it is usually fairly fast and eliminates the need for them to cut a check and send it snail mail. The cashout is set to a good value at $15.  I would want to have at least that much anyway before I cashed out… makes me feel like I'm making more money per cashout, then if I could cashout at $3.
Overall this is a pretty good program, although unlike my #1 recommended program it won't make you a ton of money, but I still use it to get a few extra dollars for my camping fund or for a little extra spending money on vacations. Just don't expect to become a millionaire with this program.
Sign up today and start earning!
______________________________________________________________________________________