What is ClickFunnels
ClickFunnels is an online sales funnel building platform that allows users to market their business, products and services to potential customers through the use of sales funnels.
Russell Brunson is the owner and creator of ClickFunnels and over the years he has built a following of over a million entrepreneurs, written several books, and brought the concept of sales funnels to the mainstream.
The use of sales funnels usually requires web hosting, email autoresponders, and landing pages that all need to work seamlessly together in order to be effective. ClickFunnels has integrated all of these elements together in one platform in order to make it easier to use and build.
With ClickFunnels, you can build landing pages, opt-ins, video sales pages, webinars and much more. You can also integrate email autoresponders in order to build your email list.
Within ClickFunnels, there are a variety of pre-built sales funnels that can be customized easily depending on your particular marketing needs. There are also a variety of templates to choose from.
Features of ClickFunnels
ClickFunnels is a perfect tool for your business because it has so many incredible features. Anything and everything you need to build professional funnels that convert is included.
Opt-In Funnels
Email Integration
Custom Domains
A/B Split Tests
Membership Funnels
Auto Webinar Funnels
Order Pages
Upsell Pages
Downsell Pages
Funnel Sharing
Templates
Pricing – Is it Worth It?
There are 3 price points for ClickFunnels… one of which is a limited time trial.
Free 14 Day Trial

Test drive ClickFunnels for 14 days
$97/month – Startup

20 funnels
100 pages
20,000 visitors

$297/month – Enterprise

Actionetics and Backpack included
Unlimited Funnels
Unlimited Pages
Unlimited Visitors
Who is ClickFunnels For?
If you own a blog or have any type of affiliate marketing business, you NEED ClickFunnels. Well, technically you could use one of the other funnel building programs available online, but I personally think that ClickFunnels is the Best of the Best!!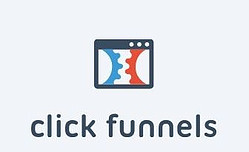 Building funnels is essential to your business, just like having a quality product or service to promote. Investing in the key components of you business will only benefit you and your business in the long run.
I've used ClickFunnels for over a year and I've found that it is relatively easy to use and if I do get stuck, there is plenty of support and tutorials to show me exactly what I need to do. This kind of help is so valuable. The last thing you want to do is waste time figuring out how to do something.
The Good and The Bad
As with any program, there are pros and cons to it that need to be considered. ClickFunnels is no different… I've listed a few of the Good aspects of the program as well as the Bad.
The Good:
Ability to share funnels
Easy to Use
Drag and Drop Editor
Excellent Help and Support Team
Tons of Build in Features
The Bad:
Can be expensive
Basic plan only allows a limited number of funnels (however this is plenty for most beginners)
Free Webinar Script
ClickFunnels offers a Free Webinar Script that will help you sell anything to anyone. This is the exact script that Russell uses to promote anything. It can be a tremendous help to anyone's business and I highly recommend checking it out.
Follow the script that Russell lays out for you and you will see results!
My Final Thoughts on ClickFunnels
I have been using ClickFunnels for a long time and I've seen my email list grow to over 5000 so far. This has been an extremely beneficial tool that has propelled my business by leaps and bounds.
At first, I was hesitant to spend money on a funnel builder, but I soon realized that in order to make money, I needed to invest in quality products that would produce results. Investing in your business and acquiring the right tools is honestly the key to success online.
Don't short change yourself or leave leads on the table. A Funnel can explode your business and give you the revenue stream that you've been chasing. ClickFunnels is a proven program that has helped thousands of online businesses take their success to the next level.