What is MLM Gateway?
In the world of network marketing, one is always on the hunt for more leads and recruits for their business opportunities. MLM Gateway is a community platform that connects business owners looking for leads with people who are interested in joining their business/team.  It is one of the fastest ways to grow your online business. Connect with real people and tell them about your business opportunity.  Find people who are looking to work from home or create their own business online.
Is it FREE?
The good thing about this social platform is that you can get leads and connect with others for free just by doing certain tasks.  For instance, upon signing up you get 5 Free credits.  These credits can be used to reach out to other members who might be interested in what you have to offer.  They can also be used to run advertising campaigns. There are of course other ways to earn free credits.
Write Business Announcements – You receive 5 credits for each approved business announcement. Within each announcement you can link back to your website or affiliate link… so this is another great way to advertise.
Refer New Members – The affiliate program allows you to refer members and get 10 credits for each new referral.  You also earn up to 50% lifetime commission from their purchases.
Purchase Plan?
If you would rather purchase credits, they offer that option as well.  You can buy different packages that are actually quite affordable. Of course the more credits you purchase, the more you save.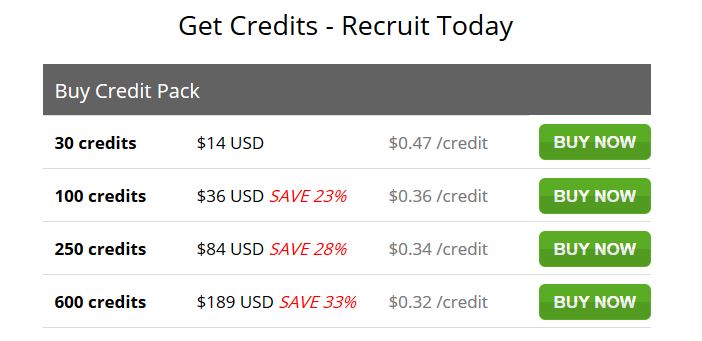 MLM Gateway also offers a Premium account where for a monthly fee of $19.95 you get listed as a "Featured Professional" and you also get to add a website to your profile and a video. The free account does not allow you to do this.  Another benefit of the Premium account is that you do not have to use credits to see who has requested to hear about your business opportunity.  You have the freedom to contact them immediately as soon as they request information from you.  The free version requires that you use 20 credits in order to contact that member.
A Look at the Recruiting Process
The concept is simple…. you add an experienced network marketer to your team in exchange for trying out their business. You simply select the business you want to try and that member will contact you with more information.  At this point, a conversation between you and your potential lead has been initiated and you can check out their opportunity and give them information about your home-based business along with a link so they can check it out.  No one is obligated to join anything, but I have found this platform to be a great source of leads for my #1 Online Business.  After being a member for less than a month, I got 5 new referrals that turned in to sales.
As you can see in the screenshot above, there are all types of business opportunities.  They each state how much it costs to join.  There are always plenty of "free to join" opportunities. In order to contact the member, you just click the green "select" button and a pre-written message (see below) is sent to them saying that you are interested in their business opportunity as long as they take a look at yours.

When a member sees your business opportunity and decides they want more information, they will contact you in the same way.  For instance, here are a few of the most recent messages I received from interested members. (I blacked out their last names for privacy)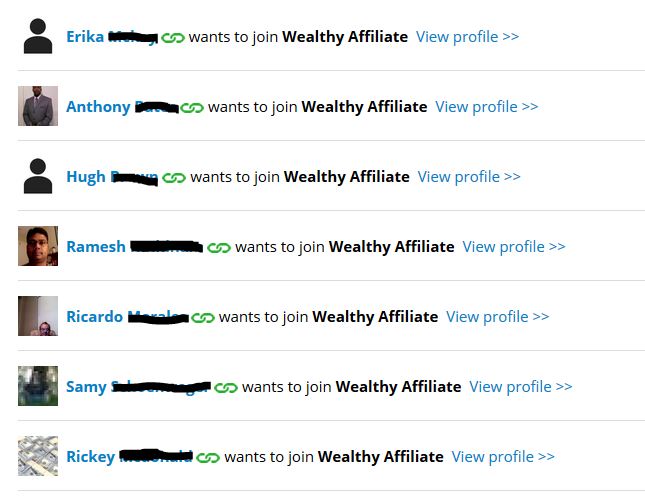 At this point, I sent a message to each of these leads and gave them information about my business opportunity along with a link so they could check it out for themselves.
Does MLM Gateway Work?
In my opinion, it has been an excellent way to gain leads and start conversations with other interested people.  Most of the time, these leads are already warm and since they've contacted me, they are more apt to check out my business.  On occasion however, the person is already a member of my business opportunity (Wealthy Affiliate) but they are always open to hearing about ways I generate traffic or keyword tools I use.  So usually I send them to either Rebrandable Traffic (a great resource for targeted campaign traffic) or to Jaaxy (my favorite keyword tool).