It's been awhile since I've logged in to my Swagbucks account and I thought today would be a great day to get "restarted".  After all, it's such an easy way to earn a little extra money.
After I logged in, I went straight to the "daily poll" and answered the question.  As usual it was incredibly easy and required no thought on my part… something I very much love when I'm trying to make a quick buck.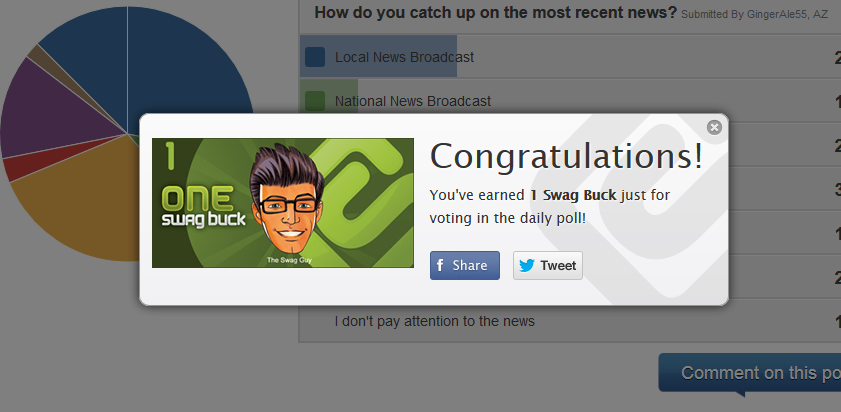 This little task earned me 1 swagbuck. Doesn't sound like much, but it adds up eventually. That's the beauty of Swagbucks, just log in once or twice a day and easily grab a few bucks.  Before you know it, you have enough to cash in on a gift card or any number of other great gifts.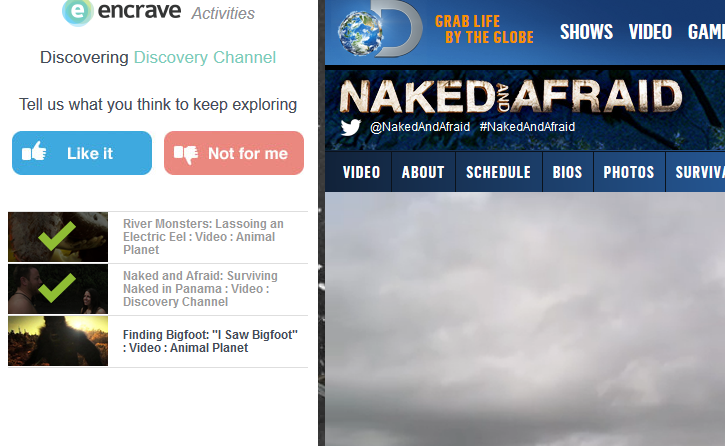 Swagbucks has a new way to earn and it's called "Daily Crave".  This feature was not available the last time I logged in, so this was a surprise to me. Basically all you do is read or watch a video and answer whether or not you like it. You earn 1 swagbuck for every set of activities. Not bad.
I always love the search feature, because it earns you the most swagbucks at a time. Once I earned 18 swagbucks just for searching for something as simple as "camp recipes".  Today I earned 8 SB… which is a great start. It took me about 10 searches to finally win.
What's your favorite way to earn swagbucks?  Leave a comment telling everyone how you earn your swagbucks!!
I'm definitely going to start logging into swagbucks everyday and start earning. In just 4 easy minutes I earned 11 SB. And I didn't even click through every single earning opportunity.  Check it out here and sign up for free. START EARNING… it's easy!!!