Today I wanted to check in on my Inbox Dollars account and see how much extra cash I've accumulated. Notice the screencapture below… Earnings are at $24.27 today.  I'll be able to cash out when I reach $30, which should be in a few more days.

I haven't really spent too much time clicking through the emails lately since I've been busy with the end of school approaching, but I caught up on the emails today (only took 5 minutes) and as you can see I have 5 surveys waiting to complete.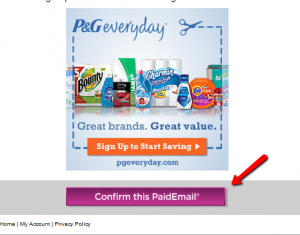 I prefer to log in to the website to check my emails, because it flows a little faster for me. Just click "Confirm this PaidEmail" and move on to the next. When I do the same thing through my actual email program, I have to sort through other non-InboxDollar emails, which can take a little time. I would suggest logging in to the website and after clicking through your emails you can access the surveys and also perform a few searches to earn even more $$.