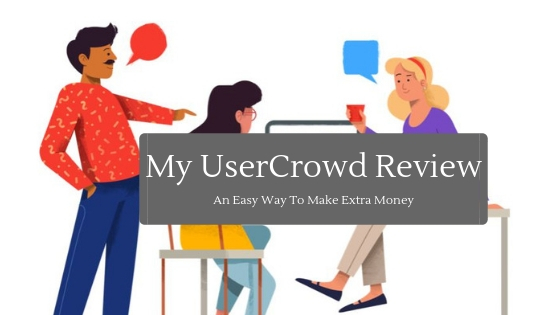 Making extra cash online is actually possible and easier than you think. While you won't make millions, you can make enough to pay for one of your monthly bills or save up for something you really want.
Some people think that everything online is a scam and not worth your time. I have seen it all… scams, legit websites, and sites that are just not worth it.
But when I ran across UserCrowd I knew it was LEGIT…
I am always on the lookout for ways to make money online…. quick and easy ways as well as full time income opportunities. But recently I came across a new website that offers pay for taking short (I mean really short) tests/surveys.
I'm sure you have tried out a survey site that promises great money in return for taking a survey…. only to waste your time realizing that you are "not qualified" for the survey. I HATE when that happens!!
Immediately after signing up with UserCrowd I realized that this was different and not likely to waste my time. Every survey/test was quick (less than 4 questions and 2 minutes tops).
---
My Review: Honest Thoughts and Opinions Of UserCrowd…
When I first discovered UserCrowd it was actually called something different…. Usability Hub. But everything else has stayed the same.
Like I said, I'm always looking for easy money making websites that pay out well but don't waste my time. UserCrowd met all of these criteria.
I signed up for FREE and filled out my profile info. After that, I waited for a "test" to become available. The first test I took was so quick and so simple… it was actually one 1 question. For this I was paid $0.20.
I could immediately tell that this website was going to be worth my time. But I also realized that I needed to check back often for tests. The tests are only available for a limited time and if you don't take them in the allotted time, you lose out.
PRO Tip: Fill out the "notifications" section in order to get notified when there is a test available. Also, keep the website open at all times in a tab. This will ensure that you will not miss a test.
After a few weeks of playing around with this website, I had finally met the minimum requirement to request a Payout. Currently the minimum is at only $10. This is easily achievable and I tend to reach this minimum about every 10 days.
Payments are made through PayPal so you will want to have an active PayPal set up. Also, at the time of writing this, the payouts are under review for about 30 days. This is likely to lessen with time, but for now they have a heavy request load which is taking longer for them to process.
I can say, however, that I have never had an issue with getting paid. And while I wait for the payment to come through, I generally reach the minimum again and can request another payout. So at any given time, I usually have about 2 or more $10 payouts in process.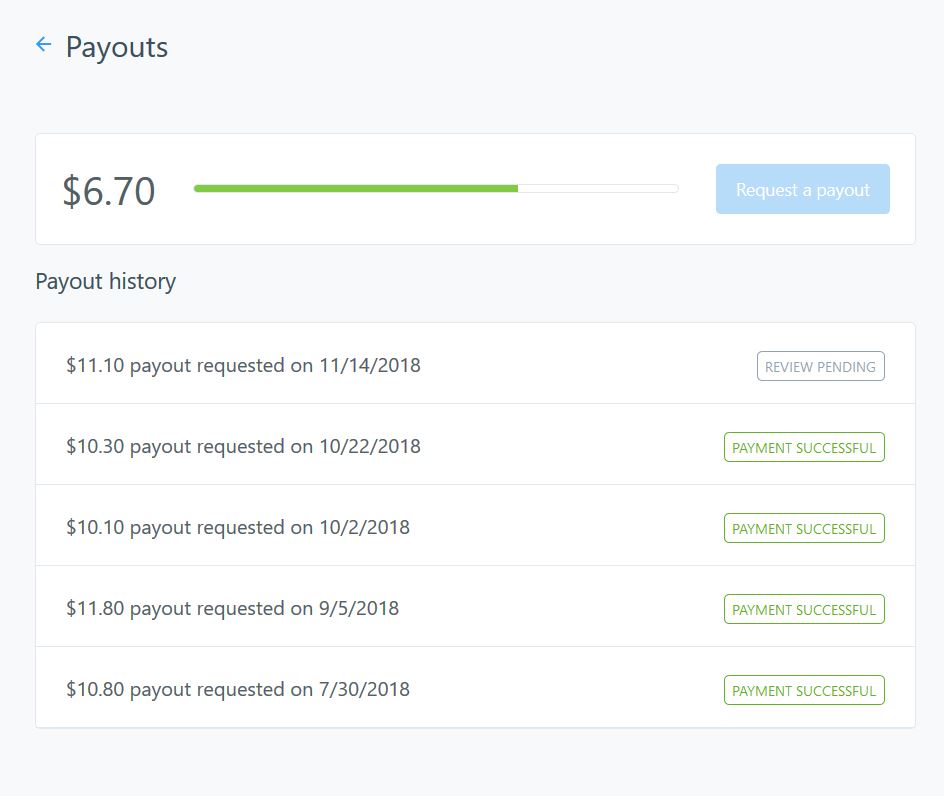 ---
How Do You Make Money with UserCrowd
The format is simple…. UserCrowd will give you "tests" that will take up anywhere from 1-5 minutes of your time.

The tests usually consist of questions about a brand or a website design. You will be asked different questions about what you see and your experience or expectations with the images shown.
For Instance… questions like the ones below:
Which Logo design do you like better… and why?
Where would you click if you wanted to find out more information about product A?
What would you expect to happen if you clicked on the "filter" button?
Etc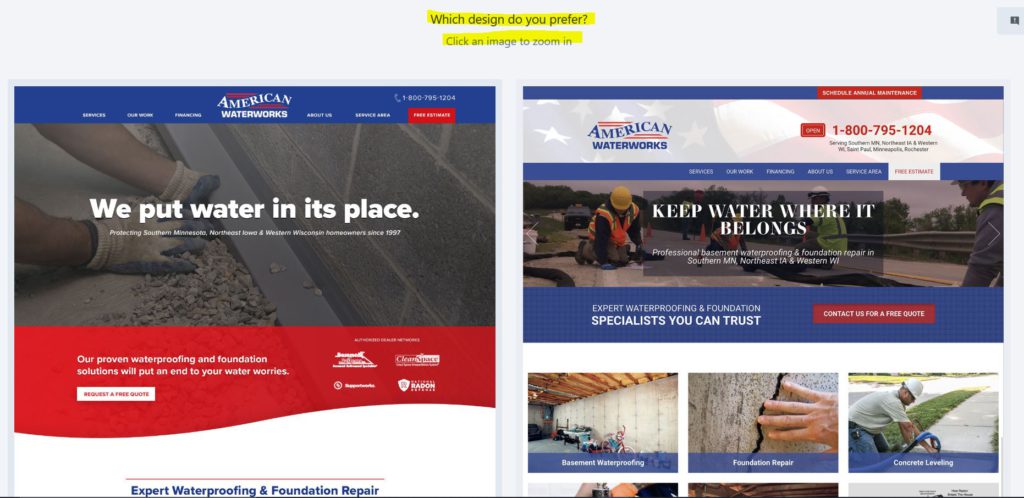 Each test pays between $0.10 and $0.50… but for a simple 1-2 question test, that's pretty good compensation.
Other survey sites out there have surveys that can last 20-30 minutes. If you ask me, I'd rather take a simple test with only a few questions than waste my time with complicated surveys.
I'm just looking to get a little extra cash with these survey sites so it's not worth it to me if it takes up half of my day. I'd rather spend my time working on my full time income source.
---
UserCrowd Compared With Paid Viewpoint
I always like to do a little comparison between like products or websites, so in this case I want to offer a comparison between UserCrowd and a similar survey site called Paid Viewpoint.
UserCrowd:
Make Money by taking short (1-2 min) surveys/tests
Payout minimum is $10
Payout through PayPal Only
Paid Viewpoint:
Make Money by taking short (3-4 min) surveys (average of 10 questions each)
Payout minimum is $20
Payout through PayPal, Amazon, or Walmart Gift card
Referral Program allows you to earn even more money
As you can see, both of these websites are very similar and both offer a great way to earn extra money. I personally like them both and I also use them both on a daily basis.
I find that these websites don't give you a TON of money, but if you use them in combination with other similar websites you can double the money you do make.
---
UserCrowd Pros & Cons
Pros:


Short tests – usually only take about 1-2 min tops
1-3 questions per test
Each test averages about $0.30
Payout Minimum is only $10
Payout is made through PayPal
Cons:

Payout processing is currently taking about 30 days
No Referral program
---
My Results From Using UserCrowd – Payment Proof
I've only been using UserCrowd for about 4 months, and I've already received 5 payments.
My PayPal Proof

It's easy to get started and I earned money super quick, so I would definitely recommend this website to anyone looking to make a little extra pocket change. So far (as of Nov 2018) I've earned a total of $43.00.
---
Conclusion: Very Happy With UserCrowd
Overall, I am really impressed with this survey site. I have made money with it in a very short amount of time and it is something that ANYONE can do. If you have a few extra minutes every day, you can make a few extra dollars. It's a Win-Win.
I highly recommend UserCrowd to anyone that likes to have a little extra spending cash. It's literally the easiest website I've run across.
I hope you have enjoyed this review of UserCrowd. I hope it answered any questions you may have but if you do have any questions, please feel free to leave me a comment below…
---
BONUS: Looking to Make a Full Time Income Online?
While making a little extra money here and there on Survey websites is fun, I prefer to make a Full Time Income Online. I've been building an online business since 2015 and I have to say that the amount of money I make from my online business is FAR MORE than the little bit that I make from websites like UserCrowd or other Survey Sites.
Want to learn more about what I do to make a Full Time Income? Check out My #1 Recommendation HERE or watch my video below about How to Make $1500 per Month!