If you have a blogging website, an online business or even a YouTube Channel, you NEED an Email Marketing Service to help take your business to the next level.
There are a bunch of options when it comes to Email Marketing Services…
Mail Chimp
Aweber

Get Response

– MY Personal Recommendation (Best Value, Best Service)
Constant Contact
iContact
Etc…. the list literally goes on and on
But with so many options available, what is the best email marketing service for you and your business?
Should you go with the Free options (by the way, the answer is NEVER) or should you go with a paid service. What does the service offer and will it be able to grow with my business?
These are all great questions, but let's start at the beginning… What is an Email Marketing Service and Why do you need one?
---
What is an Email Marketing Service?
An Email Marketing Service is also known as an Autoresponder. The service allows you to collect email information from potential customers (called leads).
Wikipedia defines Email Marketing as the act of sending a commercial message to a group of people via email.
Here's an example of how it works: A visitor to comes to your website and reads one of your blog posts. Before leaving the page, a pop-up appears offering the visitor something free in return for their information. This is referred to as an Opt-In.
After entering their email address, the visitor now becomes a "lead" and their information is captured in the Email Marketing Service. From this point, you have the ability to email the lead with other offers and valuable content by setting up an Autoresponder (a set of emails that are automatically sent out).
In addition to sending out autoresponders, you can also send out broadcast newsletters. Imagine uploading a video to your YouTube channel and immediately being able to send an email out to your list letting them know they can view the new video. Game Changer!
---
Why You Need an Email Marketing Service
An Email Marketing Service is a great tool to keep you in contact
with your visitors and potential customers. By capturing their information, you now have the ability to reach out to them at any time with any offer.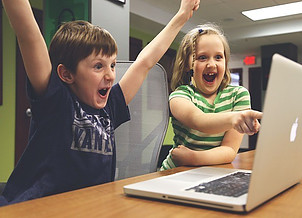 An email list is vital to any online business. You don't want to lose contact with people who have visited your site, because there's no way of knowing if they will ever come back to your site.
With an Email Marketing Service, you can create landing pages or opt-ins that allow you to build your business and your audience.
Once you have their email information, you can contact them anytime you want with a new offer or just to offer them some valuable content that might help their business.
Imagine being able to tap into an already warm client base that is interested in what you have to say or offer. The conversion rate is going to be so much higher if you have touched base with your customers in the past and they trust what you have to say.
---
Get Response – The Best Email Marketing Service
So what is the Best Email Marketing Service to use? The answer is that there are many services out there and some are better than others.
My personal opinion is that Get Response is one of the best available for the beginner as well as the expert. I started out with Get Response and have loved everything about it so far.
With Get Response, I can easily design and create beautiful and engaging opt-ins and landing pages that make people want to leave their info. There are a ton of incredible templates that can be tweaked to suite your needs.
Here's an example of one of the Opt-In Templates available at Get Response: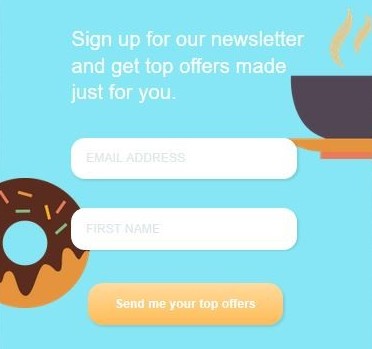 I also love their autoresponder format. I can schedule when each email is delivered to each lead.
The website interface is so easy to use and it's very professional. The price points are reasonable for any budget as well. So if you are just starting out, you can get in the door for very little and then upgrade as your business starts to grow.
They also have a course available where you can learn more about how to generate leads and make the most of your email strategy. This is valuable information in my opinion because the more you know, the better you'll be.
---
Key Features of Get Response
Get Response is an All-In-One Marketing Tool that has a lot of great features for any business. I'll list a few of the most useful below:
Create Multiple Professional Email Campaigns

Autoresponders
Email Templates
Perfect Timing
Rss to Email

Marketing Automation

Automation Templates
Assign Scores to Customers
Web Event Tracking
Cart Abandonment

Landing Pages

Drag & Drop Editor
Landing Page Templates
Track Opt-In Responses

Webinars

Nurture Leads with Webinar Marketing

ECommerce

Ecommerce Tools
Platform Integrations

Forms and Surveys

List Builder Apps
Online Surveys

Analytics and Optimization
---
Try Out Get Response for Yourself
I've always been an advocate of equipping yourself with the best tools for the job. It is no different with online business… investing in first-rate tools is the absolute best thing you can do if you are looking to be successful.
If you are a website owner or blogger, and you don't already have an email list, you MUST get started building one immediately. Everyone will tell you that an email list is the number one thing that you need to focus on in order to make your business sustainable in the future.
Like I said, Get Response is one of the best email marketing service available because of how versatile and helpful it is to automate your business. It fits into anyone's budget and you can get started even if you are a beginner.
If you are serious about building a full time income online with your business, then you NEED to build you list.