Rebrandable Traffic Review – Get Real Targeted Traffic to Your Website

Do you need traffic to your website or affiliate links?  Tired of waiting for organic traffic to finally find it's way to your site? Enter Rebrandable Traffic…. a revolutionary way of getting targeted traffic to your website.
Maybe you want to sell web traffic to others. This can be a very lucrative business and having the right traffic system is key. With Rebrandable Traffic, you can buy or sell web traffic easily.
Name: Rebrandable Traffic

Website: www.rebrandabletraffic.com
Price:  $0.002 per visitor
Overall Rank: 9 out of 10
What is Rebrandable Traffic?
---
Rebrandable Traffic is a traffic generating website that gives members the ability to purchase visitors to their website for an extremely low price. They make it easy to get real targeted traffic by letting you set your own keywords. The #1 best way to get traffic is through the use of keywords.  It also allows you to resell traffic if you wish to do so.  You can create campaigns and direct visitors to your website or other links (for instance lead generating links).
The Good & the Bad
---
The Good:
 Extremely CHEAP!!  The cost per visitor is as low as $0.002… ($8.00 buys you 1000 targeted visitors).
Easily create campaigns and control the number of visitors you want going to each campaign.
The ability to resell traffic to other people (another income opportunity – huge profit potential)
Affiliate program… refer members & get paid 20% of the sales (referral links and banners provided)
The Bad:
You have to prepay for the visitors – However, this does allow you to keep to a manageable budget.
Who is Rebrandable Traffic For?
---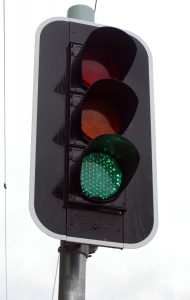 It is perfect for anyone who has a website or online business and wants to drive traffic to their site or products. Anyone who wants to generate leads or build their email list can also benefit greatly from this program.
Anyone who wants to get into the "reselling" of traffic side of things would love Rebrandable Traffic. They offer a referral or rebranded link that you can customize so that the traffic looks like it is coming from your very own website or where ever you want it to come from.  Reselling is of course optional and just a second tool that is at your disposal if you are interested in doing that.
Rebrandable Traffic Upsells
---
There are no upsells… you just purchase a credit package depending on how many visitors you want. Once you go through all of those, you simply buy another package.

Rebrandable Traffic Price
---
Credit Packages start at $8 for 1000 visitors (there are often sales on the packages as well… for instance as I'm writing this the $8 package has been temporarily reduced to $6).  It's great to catch the credits when they are on sale… Even more bang for you buck.
Refer People to Rebrandable Traffic and Make Money
---
The affiliate program at Rebrandable Traffic is great… you get 20% of what your referrals spend.  They even provide you with banners (like the ones you see here on this page).  Just share your referral link with others and get paid. Below is a screen capture of one of my sales.  As you can see, I received $9 from that one sale alone.  Not bad!

My Final Opinion of Rebrandable Traffic

---
This program is extremely easy to use and it truly does generate TONS of quality traffic to my websites.  I absolutely love it and find that the price is perfect for my budget.  I've used Bing ads and Google ads, but this advertising program is so much cheaper and yields results immediately.
Rebrandable Traffic at a Glance…
---
Name: Rebrandable Traffic
Website: www.rebrandabletraffic.com
Price: $0.002 per visitor
Overall Rank: 9 out of 10
VERDICT:  LEGIT
If you are interested in learning affiliate marketing with a program that has NO hidden costs, incredible support, and is legitimate then take a look at Wealthy Affiliate. It is my #1 Recommended Program.
Save